Electromagnetic flow meter protection class definition standard
Electromagnetic flowmeter consists of two parts: electromagnetic flow sensor and electromagnetic flow converter. The main components are measuring tubes, electrodes, excitation coils, cores and yokes, and housings. The measuring tube of the sensor is a non-magnetic alloy short tube lined with insulating material. In addition to measuring the volumetric flow of conductive liquids, electromagnetic flowmeters can also be used to measure the volumetric flow of strong liquids such as strong acids and alkalis, and even liquid-solid two-phase suspensions such as mud, pulp, and pulp. Widely used in petroleum, chemical, metallurgy, textile, paper, environmental protection, food and other industrial sectors and municipal management, water conservancy construction, river dredging and other areas of flow measurement, is a high-precision, highly reliable and long-life flow meter . The fluid to be measured should not contain more ferromagnetic substances or bubbles, and the pressure grade, lining material, electrode material, and instrument structure form should be selected according to the characteristics of the fluid to be measured, such as temperature, pressure, corrosion, and wearability.
Electromagnetic flowmeter According to the national standard GB4208-84 and the International Electrotechnical Commission standard IEC529-76 on the electrical appliance electrical product enclosure protection level standards are as follows:
A, IP65: For the spray-proof type, the electromagnetic flowmeter sensor housing allows the faucet to spray water from the sensor of the electromagnetic flowmeter in any direction, the pressure of the spray water is 30Kpa, the water discharge is 12.5L/S, and the distance is 3 meters. .
B, IP67: Electromagnetic flowmeter sensor can be used to soak in water for a short time.
C, IP68: For submersible type, suitable for long-term work in water or underground under certain pressure, at this time, the sensor and display part of the electromagnetic flowmeter are separated, and the electromagnetic flowmeter is to be composed, but the protection of the electromagnetic flowmeter must be emphasized. Grade requirements.
Under normal circumstances, the degree of protection should be selected according to the actual situation, the sensor installed above the ground should choose IP65, IP67. When the sensor is required to be installed below the ground and frequently flooded, IP68 should be selected. In any case, the display area of ​​the electromagnetic flowmeter cannot be used or entered the water, and this may cause damage to the electromagnetic flowmeter.
Changzhou Chengfeng Flow Meter Co., Ltd., as a well-known electromagnetic flowmeter manufacturer in China, has a history of more than 30 years. The electromagnetic flowmeter developed and produced by the company has sophisticated materials, superior quality, and exquisite technology. The sampling rate of continuous sampling inspection is 100%. The service life of each high-precision electromagnetic flowmeter is 5-8 years, and the failure rate is extremely low. After a long period of use, it can still work stably after failure maintenance. Maybe you will feel that this is a matter of course. Indeed, Cheng Feng also understands it so that it strives to achieve a level of quality that is comparable to imports. These are all unmatched by some low-priced products in the current market. After an impetuous production and put into the market, they will be damaged for 1-2 years and cannot be repaired. From the perspective of environmental protection, there is no doubt that a large amount of industrial waste has been created. . In terms of after-sales service, Changzhou Chengfeng Instrument provides 24-hour gold medal service in the most user-friendly mode, which truly allows customers to buy with confidence. Changzhou Chengfeng made a real domestic high-end electromagnetic flowmeter. Changzhou Chengfeng electromagnetic flowmeter truly guarantees 1 year replacement for 5 years warranty!
POLYKEN930 is a Cold Applied Tape coating system designed for the corrosion protection of field joints, fittings, and specialty piping. The unique adhesive retains conformability over a wide temperature range, yet exhibits an elevated level of shear resistance, which is a key in-ground performance characteristic. Coupled with a pliable, very malleable polyethylene backing, this versatile tape system can be applied by hand or with a wrapping machine.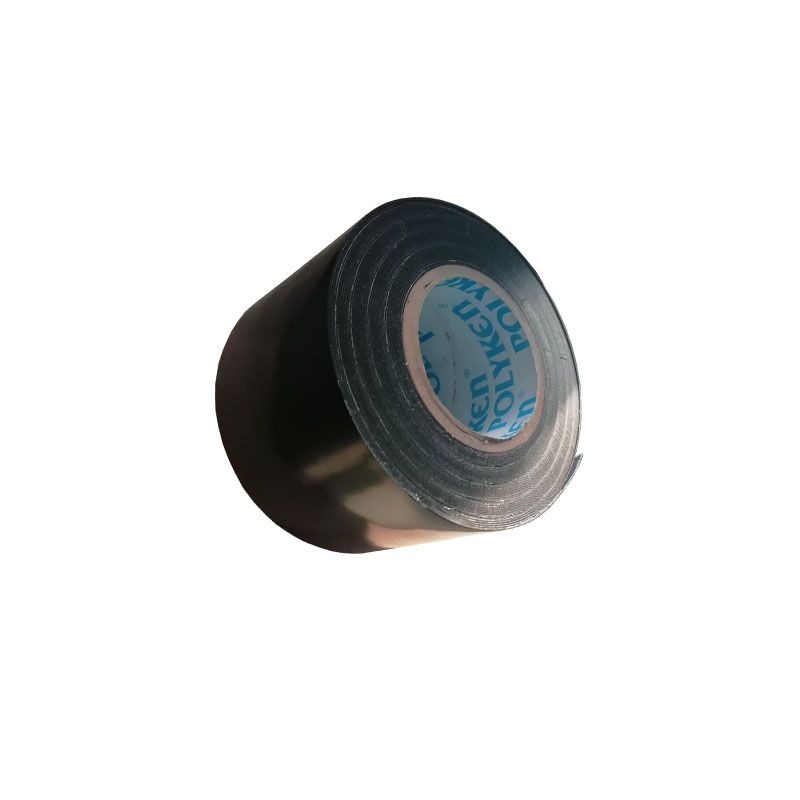 Polyken 930 Joint Tape,Pipe Repair Tape,Pipe Joint Tape,Polyken Wrapping Tape,Polyken Joint Wrap Tape,joint wrap tape
Jining Qiangke Pipe Anticorrosion Materials CO.,Ltd , https://www.pipe-wrap-tape.com